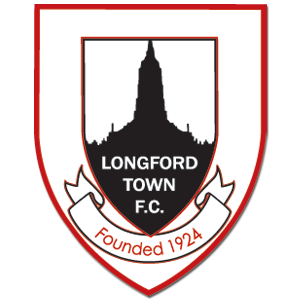 vs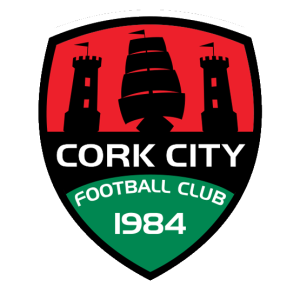 Recap
Longford Town and Cork City played out a 0-0 draw at Bishopsgate last Saturday night in front of a crowd of 626 in De Town's first game of the 2022 SSE Airtricity League First Division season.
Longford Town FC 0-0 Cork City FC | SSE Airtiricity League First Division | 5/3/2022
A new look Longford Town side controlled possession for large periods of the game but failed to capitalise on opportunities around the Cork goal over the ninety minutes.
The first chance of the game came on four minutes when Dylan Barnett's floated corner caused some trouble for Cork City keeper David Harrington who dropped the ball in the box but Longford Captain Sam Verdon couldn't connect properly and his shot was blocked just a few yards from the goal-line before being cleared.
Cork could have opened the scoring on twenty two minutes when a high free was headed towards goal by Ruairi Keating but Town keeper Luke Dennison pulled off a fantastic diving save on his first league start for the Red and Black.
The visitors must have been cursing their luck as only one minute later, Aaron Bolger's lobbed pass into the box was taken down brilliantly by Keating before he spun and shot but the ball went agonisingly inches wide to the right of the post. A big let off for Longford.
A great move from the training ground on thirty four minutes saw Longford miss out from a corner. Dean McMenamy ran from the back-post to receive a short pass before it was laid off to Sam Verdon who had his shot blocked for it to fall to Ryan Graydon in the box who eventually shot over the bar.
The second half saw Longford take more control of the game and on fifty minutes they really should have scored when a great move down the right started by Michael Barker saw Ryan Graydon march down the wing before squaring the ball across the box to Dean McMenamy who's shot was blocked 10 yards out.
Four minutes later, it was the Leesiders who looked like scoring when the ball found it's way to Kieran Coates but his powerful shot was saved by Dennison from close range.
On fifty nine minutes, a brilliant long-range pass from Town centre back Michael McDonnell found it's way to Dylan Barnett who played in Darren Craven. The big man's shot was blocked before coming to Aaron Robinson who produced a snapshot half-volley from just outside the box that went inches wide of the post.
Matt Srbely came close to finding the opener for Cork on sixty six minutes when another good move down the right flank resulted in Srbely getting a free header on goal inside the box but his effort went just over and to the left.
The final chance of the game came to the visitors from a free kick deep into injury time. A floated free from Matt Healy saw Cian Murphy's header magnificently saved by the finger tips of Luke Dennison to keep the game level at the final whistle.
Longford Town: Luke Dennison, Michael Barker, Mick McDonnell, Matthew Dunne, Dylan Barnett, Ryan Graydon, Dean McMenamy, Aaron Robinson, Eric Molloy (Ben Lynch 82 mins), Darren Craven, Sam Verdon (C)
Subs not used: Lee Steacy, Shane Elworthy, Matthew O'Brien, Karl Chambers, Matthew Butler, Callum Warfield, Adam Hayden
Cork City: David Harrington. Kieran Coates, Cian Coleman, Ally Gilchrist, Kevin O'Connor, Aaron Bolger (Matt Healy 52 mins), Barry Coffey, Cian Bargary, Matt Srbely (Mark O'Mahony 84 mins), Cian Murphy, Ruairi Keating (Darragh Crowley 70 mins)
Subs not used: Jimmy Corcoran, Uniss Kargbo, Ronan Hurley, Josh Hononhan, Jonas Hakkinen, Zach Dunne.
Referee: Michael Connolly
Details
| Date | Time | League | Season |
| --- | --- | --- | --- |
| 5 March 2022 | 19:30 | SSE Airtricity League First Division | 2022 |
Results
| | | | |
| --- | --- | --- | --- |
| Longford Town | 0 | 0 | 0 |
| Cork City | 0 | 0 | 0 |
Goals
Assists
Yellow Cards
Red Cards