U17's win league title!
Our U17 academy team won their Tier 3 league last Saturday at Bishopsgate when they saw off Limerick FC on a scoreline of 5-1.
The league title win went down to the last day as De Town, Klub Kildare and Cobh Ramblers all had the chance to win the tittle.
Klub Kildare travelled down to Cobh while De Town were at home to Limerick FC.
With Klub Kildare and Cobh playing out a game that saw Kildare win 5-2, it took De Town until the 87th minute to score the all important winner to capture the league title on goals scored as both De Town and Kildare were level on points and goal difference.
A huge achievement for Anthony Elding's side.
Goals scored on the day: Rasheed Yeboah, Keelan Mullin x2, Owen Elding, Guilherme Priosti.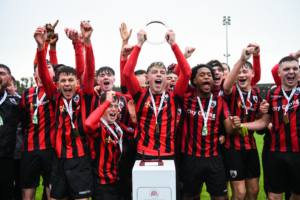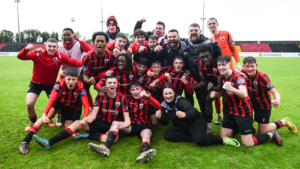 Pics: Ken Keenan